 LEADERSHIP COACHING
LEADERSHIP COACHING
Coaching for executives and senior leaders is powerful. It provides a confidential, safe space for individual leaders to work on improving their effectiveness. Much like coaching an Olympic athlete, business coaching helps leaders maximize their potential and performance. Through a process that includes self-observation, values exploration, new behaviours experimentation, and feedback, clients purposefully make changes that positively increase their leadership impact.
Coaching sessions also provide the perfect space for a leader to think through challenges they are facing. Many of our clients find it difficult to explore tough issues with their peers and their direct managers, and recognize it is unproductive to "overshare" with their staff. They appreciate having a coach as a confidential thought partner.
We specialize in coaching leaders who are grappling with challenging, complex issues and change, including:
Executives responsible for leading significant organizational change (before, during, or after transformational organizational change)
Executives who are working through complex challenges with no "right" solution
Leaders in new roles or working with new teams (both in existing and new organizations)
Leaders preparing themselves and their teams for their next career move/retirement
Leaders who are feeling stuck or isolated
Leaders who have tricky upward reporting relationships to manage
Heather immediately set me at ease and asked some very probing open-ended questions that got me thinking about my challenges in an entirely different way. She helped me gain a clearer perspective on how to approach tough issues and move through an action plan to achieve my goals. She offered sound observations and she held me accountable; just as I needed from a coach. I would highly recommend Heather to anyone looking to grow their leadership skills.
Mary McDougall
President, Trellis Seniors Services
Heather's genuine curiosity helped me open the doors to my thinking. Many times I discovered that my 'solution' was right there but I had placed a door or barrier in front of it to search out another path. With Heather's support and provocative questions that did not suggest judgment, I was able to break down those blocks and find the right answer for me.
Assistant Deputy Minister, Provincial Government
Heather helped me delve directly into the critical challenges that I was facing as a CEO. She asked insightful questions and then probed to the next level to really help me reflect and think through some difficult things. As an additional benefit, I learned tools and techniques from her coaching that I've been able to apply in how I work with my executive team and I'm seeing results through that.
CEO, Health Care Services
I had the pleasure of working with Heather in her capacity as my coach. Heather has a remarkable ability to lead you to answers you already know, in a very objective, patient and non-judgmental manner. She opened my eyes to new possibilities and options through her unwavering belief in me. After working with Heather for only three months, I made significant steps towards my objectives, due in no small part to her supportive coaching style and process. I look forward to continuing my coaching relationship with Heather and have already recommended her to many of my friends and colleagues.
Director, Municipal Government
I've learned so much through Heather's coaching. My only regret is that I didn't start working with her earlier in my career. The emotional intelligence work was really, really useful and it has benefited me both at work and beyond in my personal life. The discipline has been great. I've made real progress on my goals.
Doug Buchanan
Former VP of Integration, LifeLabs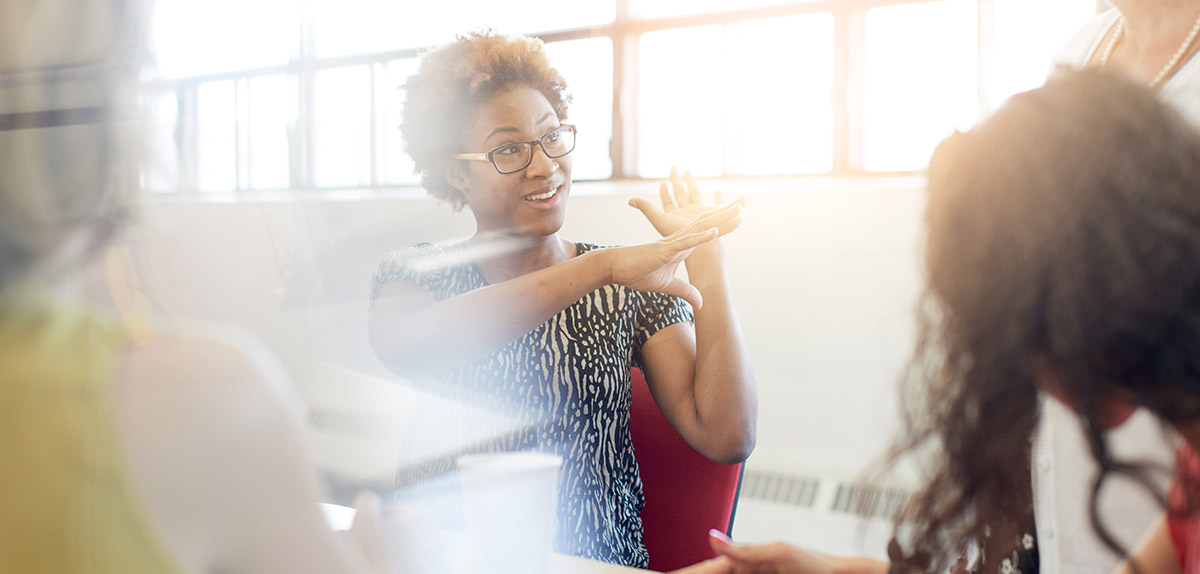 LEADERSHIP DEVELOPMENT
LEADERSHIP DEVELOPMENT
Complex, messy, disruptive change – what better arena to hone critical leadership skills? Examples of change situations that often require a leader to stretch their leadership abilities include:
A merger/acquisition bringing disparate cultures together with a new leadership team
Massive organizational restructuring, resulting in changes to organizational responsibilities and reporting relationships
Transformational strategy, process, or technology shifts
Turnover in key leadership positions where the team needs to adjust to a new boss and the incoming leader needs to work with new direct reports
Market changes that result in a need to either quickly downsize/introduce austerity measures or exponentially grow/gear up
Change is challenging. It's also an amazing leadership growth opportunity. We provide just-in-time leadership development to leaders who are preparing for, or in the midst of significant organizational change.
Our leadership development process includes 360 feedback, skill development workshops, and individual coaching. When appropriate, we also utilize a variety of proven tools in our leadership development process that include Leadership Circle 360™, Myers Briggs Type Indicator™ and EQ in Action™.
As your organization goes through change, help your leaders develop the skills and abilities they will need to be effective during and well after the change.
Heather has many strengths, but I particularly value her ability to build trusting and confidential relationships across all levels of the organization. This ability enabled Heather to work closely with a complex matrix of leadership, balancing competing priorities, and supporting the leaders to function effectively as a newly developed team. The positive outcomes the leadership team were able to achieve would have been impossible without the foundation of trust established by Heather.
Chief Human Resources Officer, Health Care Services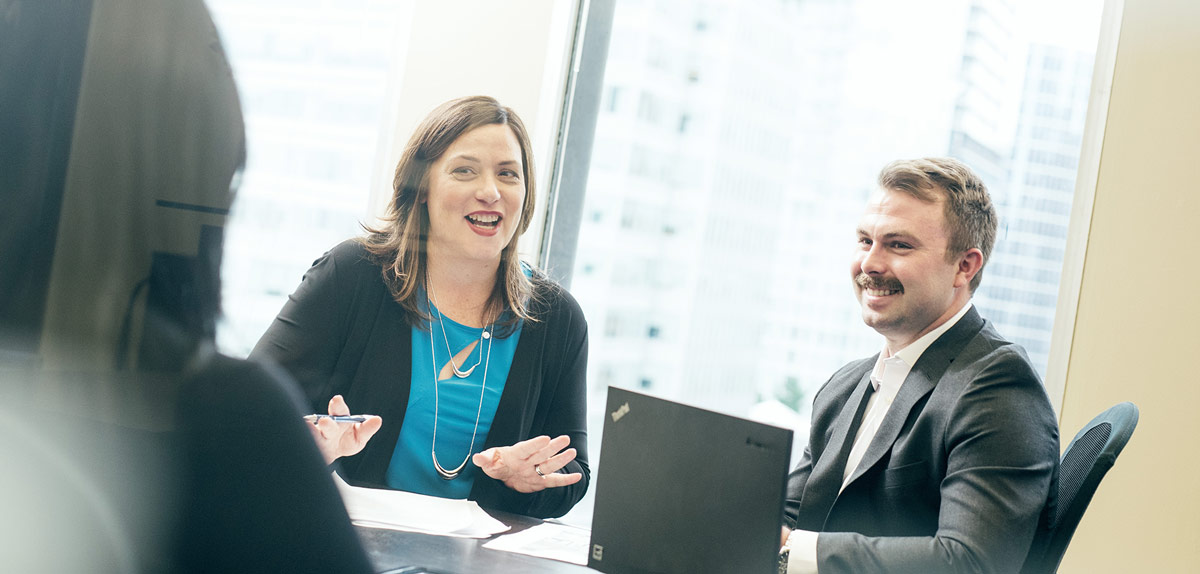 TEAM DEVELOPMENT
TEAM DEVELOPMENT
Helping teams work effectively together is an essential element of organizational success. Sometimes teams struggle to function at their best because of:
Lack of trust amongst team members
Vague or competing priorities and goals
Ineffective communication or conflict resolution skills
Unclear roles and responsibilities amongst team members
Our team development workshops help teams:
Identify and celebrate what's helping them be effective
Uncover issues that might be getting in their way
Align team members to a common vision, mission, and values
Clarify their goals and priorities
Confirm their roles and how they can best work together
Identify processes for communication, decision making, issues resolution, etc.
Understand and appreciate individual styles and strengths
Develop practices that support positive interpersonal relationships
Where beneficial, we also utilize a variety of proven tools in our team development process that include Myers Briggs Type Indicator™ and EQ in Action™.

I had the opportunity to participate in a workshop to address issues that were hampering the effectiveness of a large, cross-functional team. Heather met with each group separately to hear their perspectives and concerns. When she brought the groups together, she shared the core themes in a thoughtful, objective manner that encouraged individuals to set personal feelings aside and work together to find common ground. Several months on, the team is operating more effectively and is better equipped to resolve conflict. I found Heather's approach to be so valuable that I engaged her to conduct a similar workshop specifically for my team.
Director of Communications, Health Care Services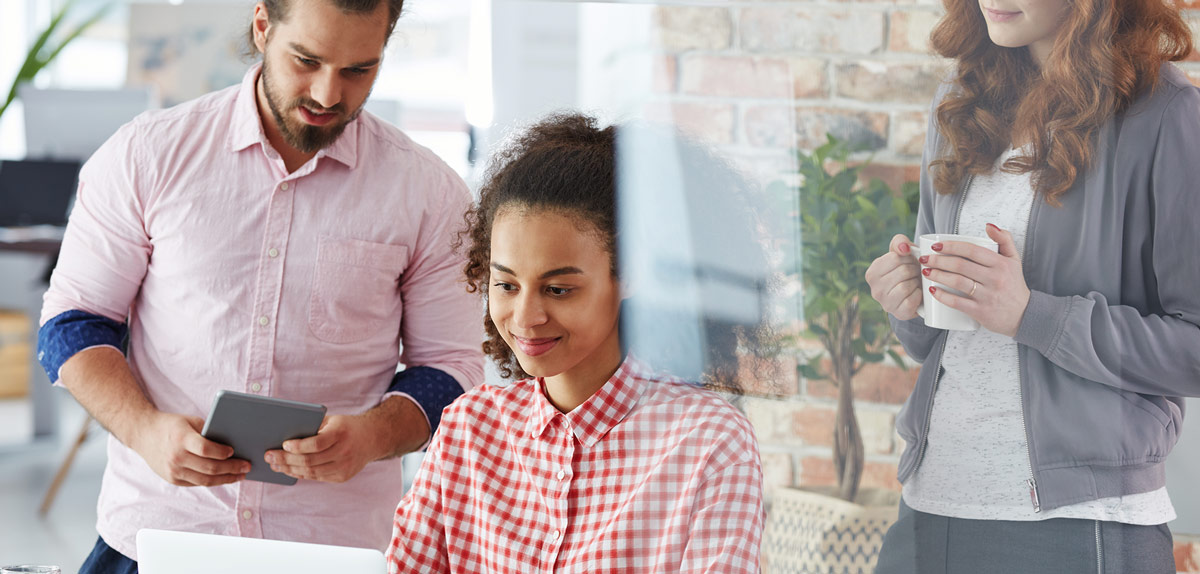 CHANGE MANAGEMENT
CHANGE MANAGEMENT
Change is inevitable and the new normal. Stakes are personally and professional higher in large-scale change, and this can be particularly daunting for leaders. We develop and execute change management strategies that help leaders realize their organizational objectives and achieve the return on investment they want from their change initiatives.
Our signature change management approach begins with understanding the desired change, the organization, and the opportunities and challenges associated with introducing a particular change into the organization at a particular point in time. Once we understand your unique situation, we'll apply our best-practice knowledge and experience, and recommend an approach that taps into the strengths of your leadership, engages employees, and leaves the organization with an increased ability to effectively and successfully introduce and sustain future changes.
Our holistic approach draws from the best leading methodologies and addresses:
Change leadership development
Manager and employee engagement
Cultural alignment
Communication
Learning through change (training for leaders and employees more broadly)
Change readiness and change adoption measurement
Change governance
Roles in the change process
Heather helped our organization assess it's readiness and capability to manage a major transformational change. She produced a coherent and valuable summary of practical recommendations for relevant strengthening of the organization. Heather also provided significant coaching for me and others along the way.
Doug Buchanan
Former VP of Integration for LifeLabs/BC Biomedical merger
Heather is a strong change advisor who brings a wealth of experience and knowledge to the table. She spends time trying to understand the organization and issues thus allowing her to offer solid change advice.
Corina DeGuire
Former Director of Communications at Financial Services Organization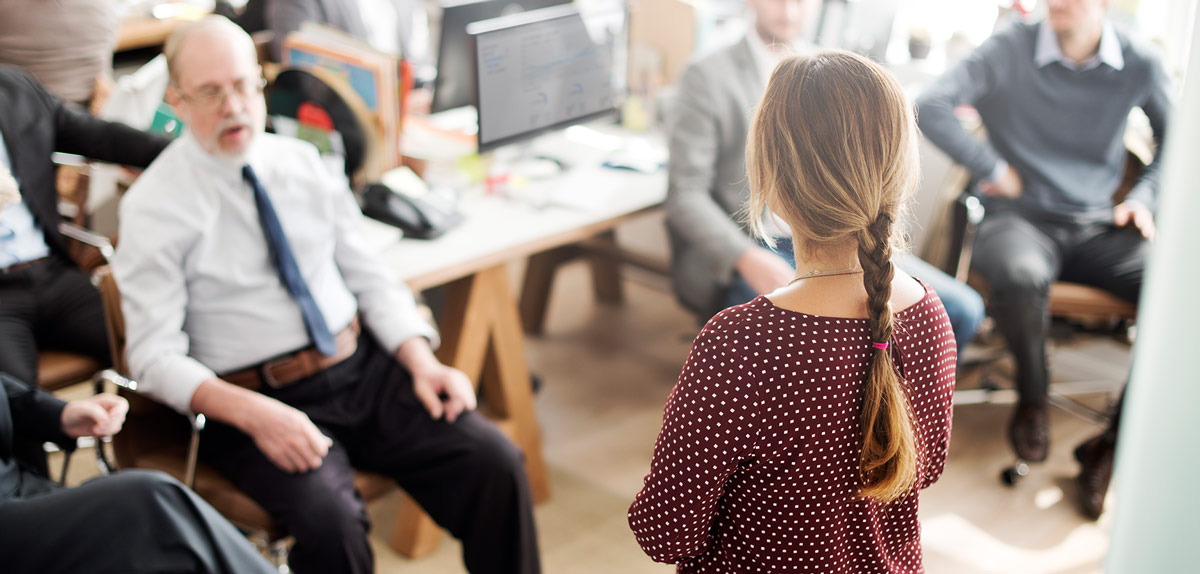 STRATEGIC FACILITATION
STRATEGIC FACILITATION
Much of an organization's most important work happens through conversations. We design and facilitate workshops to help leaders engage their boards, leadership teams, employees, and key stakeholders in conversations that matter.
Strategic facilitation can help a group focus its thoughts and energy and create clarity and alignment in crucial organizational moments. Some of the types of workshops we typically facilitate include:
Strategic planning
Leadership team retreats
Board/governance workshops
We use a proven approach and customize it to address your organization's circumstances and needs. Our ability to quickly grasp your unique strategic imperatives and priorities sets us apart as facilitators.
We can also help you get clear on your workshop objectives and deliverables, and then work closely with you to design the agenda, identify beneficial pre-work, facilitate the workshop, and support you in completing necessary post-work to get the full value out of your workshop.
Heather facilitated a Strategic Clarity session at our Board Retreat to lay the groundwork for the Pacific Salmon Foundation's next strategic plan. Heather helped us develop a Board survey in advance of the session that was tremendously useful, as well as to identify critical themes and proposed discussion questions. Her facilitation style is very comfortable and engaging. She has an excellent ability to "read the room" and manage discussion accordingly. She spent quality time with me preparing for the retreat and came well in advance of her session to get a good sense of our Board and their interpersonal dynamics. Her involvement gave me great confidence in the Strategic Clarity discussion, which was new for PSF. Her facilitation skills also gave me the luxury of being a participant rather than a referee. Highly recommend Heather!
Mike Meneer
President, Pacific Salmon Foundation
Heather facilitated round-table discussion topics at a workshop on climate change that brought together key stakeholders, including First Nations, government representatives, and community members. She helped to distill the ideas and information presented down to usable, actionable items, exactly what I was looking for. Thank you Heather!
Aroha Miller, PhD
Ocean Watch Manager, OceanWise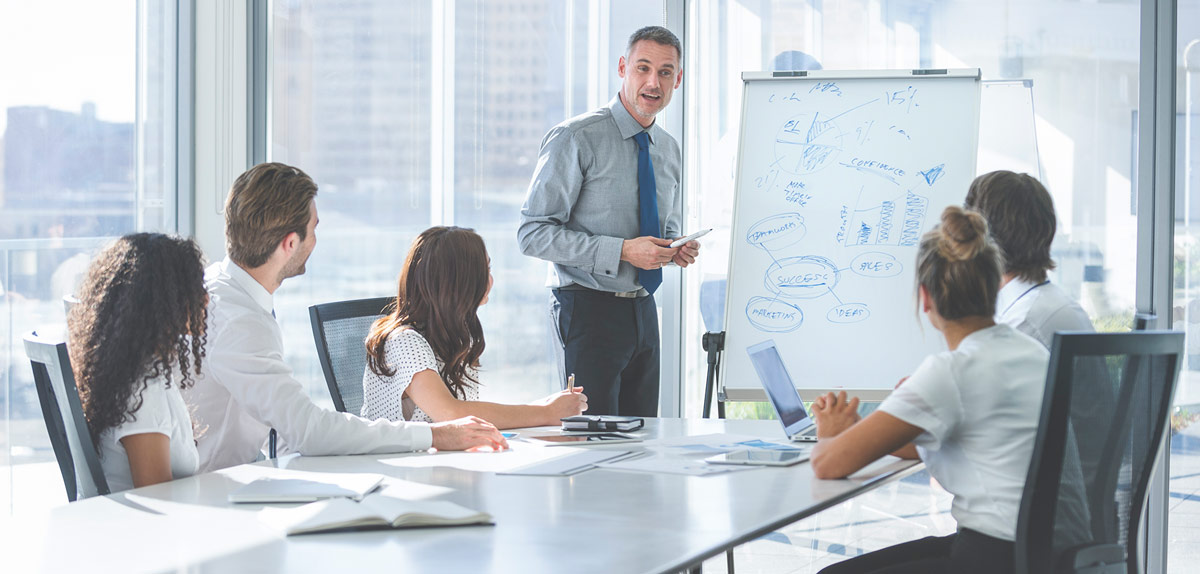 KEYNOTE PRESENTATIONS AND WORKSHOPS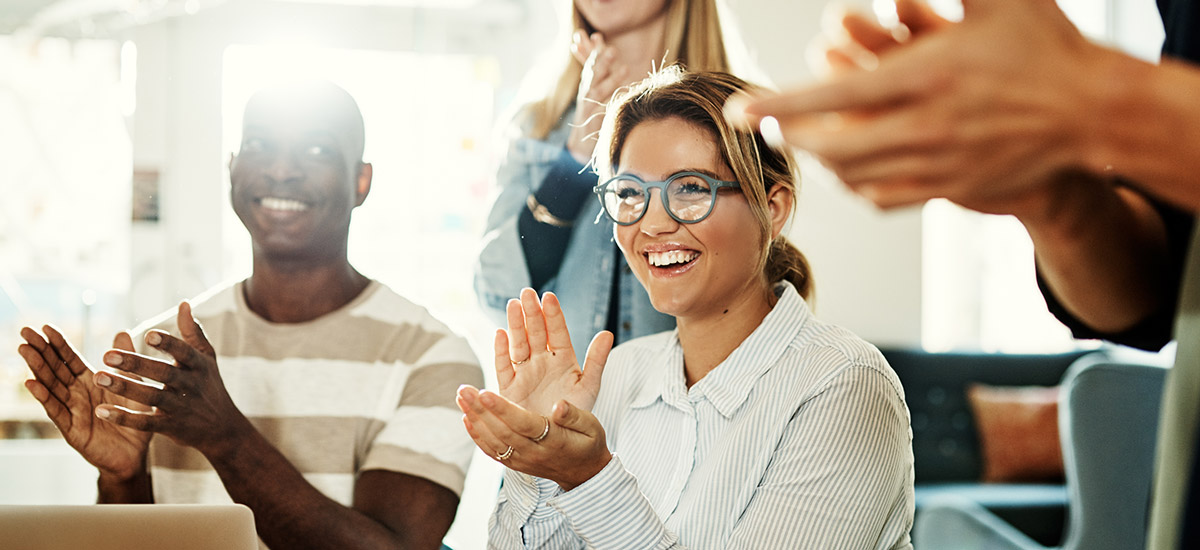 KEYNOTE PRESENTATIONS AND WORKSHOPS
An Inside Job – Practicing Resilience in the Midst of Change
This workshop series is designed to support people in actively building resilience for themselves and their teams, particularly in the midst of change and unanticipated challenges (such as dealing with the uncertainties associated with leading and working during Covid-19). This workshop series focuses on understanding how our brains function under stress and using knowledge about the brain to be more resilient even in the midst of change.  Delivered virtually in eight 45-60 minute interactive learning modules, this series brings the latest neuroscience knowledge to life in a practical way.  In this workshop, participants learn:
How our brains and bodies naturally respond to the strain of rapid, intense, unpredictable events.
Why people may have negative reactions to situations or interactions.
How our automatic response can negatively amplify that stress.
Strategies that can be used at work and home to reduce and, in part, neutralize the impact of that stress.
Neuroscience-based practices for becoming more resilient even during stressful change.
Participants leave this workshop with practical micro-practices and an action plan for building their own resilience as well as insights for supporting the people around them. Two versions of this workshop are available: one aimed specifically at individuals in leadership positions and one aimed at individual contributors.
Leading Change
This one-day workshop is designed for individuals who lead change in their organizations, including C-Suite executives and front-line managers. In this workshop, leaders learn:
Why helping people through change is a sound business investment.
What to expect when people experience change.
The leader's role in the change process and the leadership behaviours that are most important during change.
How to recognize resistance or stress in themselves and others, and how to provide leadership in those defining moments.
Neuroscience and Change: Your Brain on Change
Understanding how our brains work can help us show up as our best selves, even in the midst of challenges. Every day, scientists are discovering more about how our brains work, and the practical applications these discoveries can have on the way we lead, work with others, and adapt to change and stress. In this workshop, participants:
Learn about what happens in the brain as we experience change and other challenges in our work and personal lives.
Explore models that explain the brain-based reasons behind our reactions to change.
Develop strategies for better managing self and others using this neuroscience knowledge.
Adapting to Change
Organizations must continue to change in order to thrive in the ever-evolving world around them.  Whether this means undertaking mergers, introducing new technology or processes, reorganizing, or relocating, all change impacts employees – and organizations can not get the full benefits of the changes they introduce unless people shift their behaviours. This workshop is about helping people adapt to specific organizational changes. In this workshop, participants:
Learn about the stages of transition people go through as they adapt to changes in their personal and professional lives.
Explore the personal impact of the changes they are experiencing.
Learn models for addressing their needs through change.
Identify their critical choice points through change and ways to help themselves through the change process.
Building Change Resilience
The pace of organizational change won't be slowing down anytime soon. This workshop is about helping people proactively build resilience so they are better equipped to survive and thrive in the midst of organizational change and challenges. In this workshop, participants:
Learn about research-based, proven resilience building practices.
Explore mental, physical, social, and spiritual strategies for building change resilience.
Create their own resilience development plan.
Custom Workshops and Presentations
We develop custom workshops and keynote presentations to address specific client needs.


I had the opportunity to work alongside Heather for two years as we facilitated a major amalgamation in the healthcare sector. Throughout that time Heather facilitated a number of workshops presented to the boards of the three legacy organizations. Heather's content is always designed to ensure engagement and impact. Her facilitation skills allow the conversation to go where it needs to go but build off a foundation of concise, well-informed and practical content. Heather's workshops were milestones in our process where our team learned new skills, built trust with each other and slowly leaned into the change that was before us.
Senior Executive Leader, Health Professions Regulation